WHAT WE DO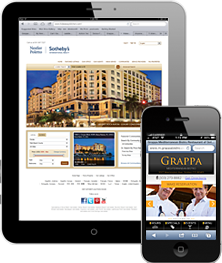 WEBSITES
VIRTUAL1 captures your business's uniqueness and creativity using professional photography to showcase your venue, ambiance, and services, full screen, on your website! We package your website with a functional & beautiful design that is optimized for ease of use. VIRTUAL1 websites are designed and built with the following principles: Simplicity, Function, Beauty, Return on Investment (ROI)!
Simplicity – Our websites are intuitive and easy to navigate!
Function – Capture and Provide information that you and your customers can use!
Beauty – Visually stunning use of photography, graphics, and designs.
ROI – Profit from your website!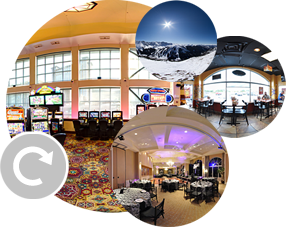 360 VIRTUAL TOURS
VIRTUAL1 produces amazing 360 Virtual Tours that let your clients walk through your facility as if they were there! We bring together many of your existing marketing elements such as photography, video, audio, graphics and text. To highlight your products and services, VIRTUAL1 combines your marketing elements with our 360 Virtual Tour into a totally engaging experience, like nothing you've ever seen!
Your business is unique and so will your 360 Virtual Tour! VIRTUAL1 Tours can be customized to your specific needs.
VIRTUAL1 technology is available for viewing on PC, tablets and smart phones and can easily be integrated into your website.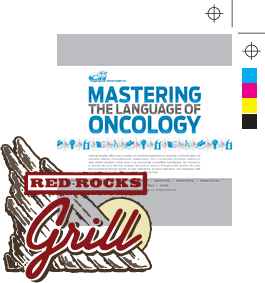 GRAPHICS
VIRTUAL1 provides award winning custom design services across all media. We don't just build websites, we develop strategic brands. Our logos, marketing collateral and websites create a unique awareness and prime positioning. We make sure you have a consistent brand and messaging across all media!
Branding – Your logo is but one step in building a corporate identity for your business. Our creative team will extrapolate the "Look and Feel" from your logo design into the design of all your integrated media.
Online Media – Develop a web identity that is easy to use, a memorable experience and with a purpose. From custom designed websites, user interfaces, mobile sites to social media and advertising.
Marketing – Design of print marketing collateral such as business cards, direct mail, flyers, posters, brochures, ... printing services are also available, ask for quote!
PHOTOGRAPHY
We recognize a beautiful website depends on excellent professional photography. We package our photography services as part of a new website or a la carte as needed.
Taking the photojournalistic approach, our goal is to simply tell a story about each business, while highlighting that business's attributes and delivering stunning results!
Great photography collections do not occur overnight nor do they need to be expensive – it just needs to be ongoing such that over time, you develop and maintain a complete set of professional shots to use on your website, social media, email, and print. For example, we schedule photo shoots during different times of the year, winter, spring, summer, and fall to capture the different elements of your business and keep your website looking fresh!